Homework
---
Helpful Links:
If you require support using your school device, please view the videos supplied on the trust Virtual Learning Environment by clicking the image below: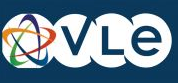 Rationale:
The rationale for setting homework is in the GLC's belief that relevant, engaging, well-managed and frequent homework supports learners. It provides opportunities to:
Extend learning beyond the classroom and develop independence and self-discipline;

Strengthen and consolidate learning from the classroom;

Be more deeply creative, reflective and thoughtful in responses to ideas covered earlier in class;

Develop a dialogue between young people and their parents/carers about their learning;

Students to manage their time and meet deadlines;

Prepare for learning to come.
The GLC endeavours to equip pupils with the computing skills and confidence required of them in a digitally technological world. This is promoted through the use of digital learning at home. It is an expectation that:
Where appropriate, teachers will exploit the use of on-line learning to set and assess homework with the aim of empowering pupils, promoting self-study and independent learning, as well as enabling them to readily access support from their teacher;

Where homework is set on-line, teachers will typically do so using Google Classroom or Class Dojo and use web-based applications such as Google Form, Docs, Slide and Padlet to create content;

On-line homework will support our school community to become digital citizens. Opportunities to extend and challenge pupils' learning by interweaving the use of digital technologies into homework will be used, where appropriate, to deepen their understanding and increase motivation.